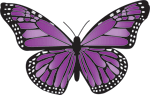 Cathy McLoughlin, M.A.
Cathy has dedicated her life, passion & research to the path of integrative healing for 30 years. She first earned a Bachelors Degree in Sociology from the University of California at Santa Barbara, and then went on to the Pacifica Graduate Institute to earn a Masters in Counseling Psychology. Her focus was Jungian Depth Psychology, Family Systems, Mythology, and adolescent/child psychology. Her research in Somatic Psychology, along with diligent inner personal work, helped her to heal & more deeply understand the connection between her challenges with Epstein Barr Virus & breast cancer. Her Masters thesis was heartfelt & intentionally titled, "Listen to Your Body ~ It's Trying to Tell You Something on Your Soul's Behalf" (The Mind Body Connection & Chronic Illness). She has also trained with the International Coaching Society and completed the ICS Power of Coaching Course.
Cathy is dedicated to acting in service to the mission of her alma mater which is summed up in Pacifica's motto: animae mundi colendae gratia ("for the sake of tending souls in and of the world").
Her passion for serving others has been expressed in her past work as a personal trainer /aerobics instructor, executive assistant, event planner and caterer, professional nanny, vocalist/musician, and as a mental health counselor serving dually-diagnosed clients (substance abuse and personality disorders) at the Rape Crisis/Domestic Violence Center in San Diego, California.
As a spiritual counselor & holistic life coach, Cathy offers each client an effective and personalized program for personal success and self actualization that recognizes the unique talents and character of the individual.