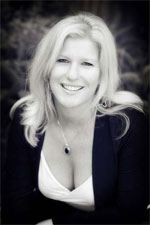 Hello dearest souls.
If you are in the San Diego area I would love to counsel in person. If you are out of town, join the many clients I have who enjoy regular phone sessions. This is also an EXCELLENT and heartfelt gift idea for a loved one :)
Look forward to working with you :) The richest of blessings to you all, Cathy

Heal Thyself
Body Mind Spirit
Tarot Readings for Self Empowerment & Self Discovery
Spiritual and Holistic Coaching
Cathy McLoughlin M.A.
Masters in Counseling Psychology
Intuitive Spiritual and Holistic Coach
(760)458-3288
mcloughlin.cathy@gmail.com
www.myhealingsanctuary.com

"Cathy is so naturally suited to the field. She has a great deal of empathy, compassion and is a good listener. She is courageous in her personal work and eagerly seeks self knowledge."
Cynthia Curnan PhD
(Author of "The Care and Feeding of Perfectionists")
read more ...